It is easier to build strong children than to repair broken men.

Frederick Douglass
Within an hour of school letting out for the summer my son broke his foot. This is my life. I mean that with all implied pity-party, victim-identifying, sad sack and sorry ass implications. This is my life.
Summers are not good for me. Loaded like a steak house potato, a time of emptiness, poverty, destruction, annihilation. Year after year as the Los Angeles sky opens up its oven door, I am bleached white. Moisture rolls off the plane and is sucked into the earth. I'm in landscaping. I've seen it happen. Los Angeles gets weird in summer.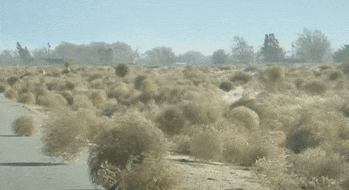 All my summers suck. Probably partly because my birthday is in the summer so that helps no one. Why oh why is the birthday…the echelon of self-congratulation, the epitome of self-promotion, where we can shamelessly indulge our self-centered tendencies and celebrate ME, bitches! But we all hate it, dread it, worry about it, stress, create self pain around it. Like its passive-agressive cousin, Mother's Day, the day of your birth could be the international holiday for DISAPPOINTMENT & EXPECTATIONS.
My birthday is a very small part of the story I'm sorry to say.
Oh things are fine now (not really) in the relative coolness, the we-only-had-TWO-brushfires-today Springtime days, affectionately called "June Gloom." Yes, Angelenos named something GLOOM. Seriously this must have been started by some East Coast ex pats. And by the way, we also had a few days of Gray May. So there. You were warned.
Things are not really fine now. Not at all. Not by a long shot. My son wasn't supposed to break his foot.
We plan, God laughs.
It wasn't much of a plan honestly. Not like written in stone, begging for interruption.
Here it is (or was):
Stop doing large scale landscaping jobs. I'm dedicating my energy to veggie garden work only. I've been turning down drought-tolerant landscaping work which has been hard. I love all landscaping work but vegetable gardens are my passion and my specialty. I've been stepping up my game on social media, feeling ready to take it to the next level! (Whatever that means, but you know what I mean.) Things feel good in this regard. There's momentum and also a relief. Good.
Move work in general towards education and public service. This summer I'm teaching gardening to kids at North Vally Caring Services and continuing work with #sistersonthestreets supporting LA's homeless.
Write organic vegetable gardening maintenance/memoir book, "The Shadow of the Gardener."
Don't let kids drive me crazy.
Have productive home veggie garden to inspire photography, posts and book material.
Eat really well, adding lots of harvested vegetables into meals to inspire photography, posts and book material.
Enjoy your new yoga routine and the new yoga job your friend MJ got you!
Not a bad summer. Doable. Fridays are for Beach Fridays. I spend a lot of time with my kids over the summer. It's going to be fine. FINE. DOABLE. This is not pie in the sky goals.
Cue the god laughing.
My son wanted to go to a classmate's house where they had a huge pool and an amazing slide. He really wanted to go. A few other classmates were going and although I didn't know the family well, their house was only blocks from my house and after a quick chat with the mom, I felt good about Ray going. He left in their car and I went home to do dishes probably.
I was not home long when I got a text. Ray hit his foot on a rock.
I get there in a few minutes. He's not crying. He's not even upset. He can't really put weight on his foot though and we limp to the car.
So this great slide he was so looking forward to sliding on…he was told by adults not to ride on anything but his butt down the slide however a cousin (it's always someone's cousin) dared Ray to ride down on a slippery piece of rubber (this is all I can piece together) and so he did. The slippery mat launched him from side to side down the slide until he flew off the side of the slide and cracked his foot against a landscaping boulder.
When I arrived, Ray's ankle and foot were scraped and scratched. It was swollen and a little bruised. We put it up on a pillow, topped it with a bag of frozen corn (couldn't find the ice pack) and tried to give him Advil till he cried. He doesn't swallow pills. I threw dinner together and Ray played Fortnight to his heart's delight.
Over the weekend, he was still not able to put his weight on it. We had a friend come over to play video games with him. His crankiness was already making me crazy. For some reason, my daughter also decided this weekend would be a good time to be super moody and there was lots of petty arguements. No one liked the food I cooked. Politeness and respectfulness were out the window. A mom friend dropped off crutches. We cleaned house and yard. I organized my work area in the garage. The boyfriend and I tackled a few projects. I went to like, ten, grocery stores and cooked innumerable meals and washed even more innumerable dishes. Is summer over yet?
My weekend of denial was over come Monday am when Ray still could not put weight on his foot.
FYI: I saw on Facebook a mom from my school was with her family in SPAIN the day after school was out. Even her husband. SPAIN.
The world breaks everyone and afterward many are strong at the broken places.

Ernest Hemingway
Monday was urgent care. Pretty quickly determined by x-ray it was broken. Going to need a cast for 6-12 weeks. All of summer. A cast for all of summer.
Here are my son's favorite things to do:
Play basketball. He spends most of his time solo shooting hoops in our driveway. He also spends a lot of his time shooting hoops with his friends at our house. Also at their houses. And school. And at the park near our house. His dad signed him up for two basketball things this summer. Our regular basketball park league where he was having his former coach and trainer who I love as a coach again. And he was in an intensive basketball camp three days a week.
Is that too much to ask?
So playing basketball. Next is jumping on the trampoline. He can do like 10 backflips in a row. He fought hard to get this trampoline for this birthday last year. He lives to jump on it. He has a 12 pack. He and his friends also having a standing appointment on Fridays at Parkour (Tempest Free Running Academy) where they meet other friends and practice jumping to their uber-competitive hearts content.
Swimming. We have a pool (with a basketball hoop). We go to the beach every Friday with a religious verocity.
I've taken to cracking open a beer and standing in the perfect place in the pool where I can still read a book, write or play on my phone while most of my body is under water. I ready a memoir recently called, "Chasing Slow." She talks about the art of Kintsugi. A Japanese art form that takes broken pieces of pottery and fixes them with gold. The idea isn't to repair it so skillfully that the viewer doesn't see it was cracked to begin with but to accentuate the crack, the damage. The act of beautiful repair confirms that brokeness does have to destroy the bowl, but rather adds value.
The preacher Vance Havner is credited with saying: "God uses broken things." He goes on to say, "It takes broken soil to produce a crop, broken clouds to give rain, broken grain to give bread, broken bread to give strength." Although I was thoroughly devestated by ray's injuries I knew grace would show up. But not yet.
The violets in the mountains have broken the rocks.

Tennessee Williams
Moms have lupus and fybromyalgia. Moms are getting chemos. Moms have lost moms too soon. Moms have permanently disabled children. Moms are homeless. With their children. Moms are slipping and sliding .